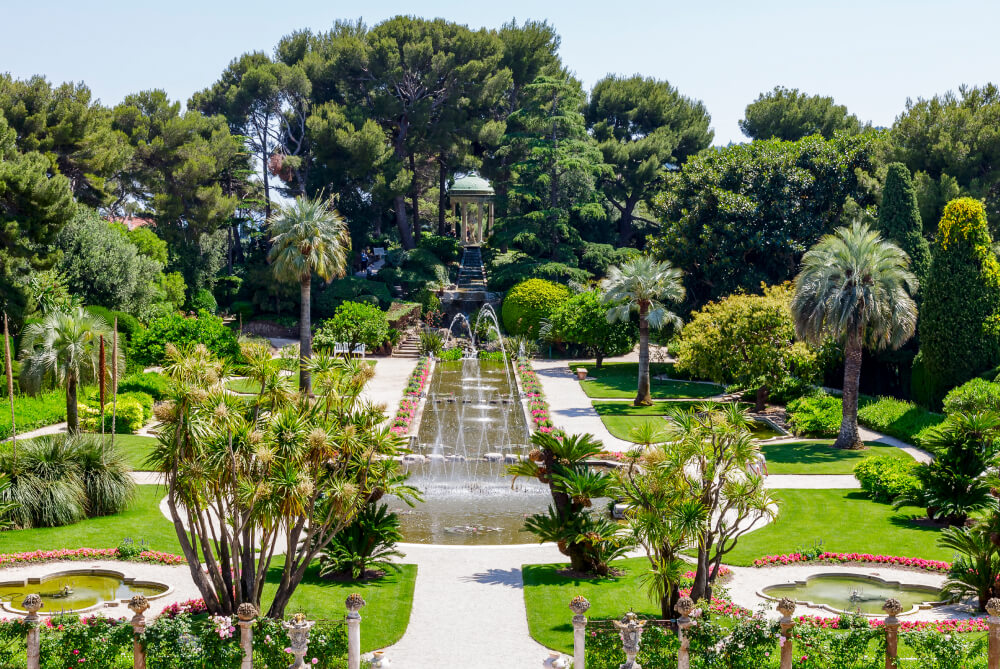 G'day, beautiful people! As a seasoned wedding photographer based in the Land Down Under, I've had the pleasure of capturing countless stunning weddings across Australia. From sunny beaches to lush vineyards, we've got it all. However, there's one dream venue that I've been itching to shoot at one day – a Villa Ephrussi de Rothschild wedding in the South of France.
Just imagine the mesmerising photos we could create there! Before I dive into why this villa has captured my heart, let me introduce you to my local partner planner, Magic Day. They specialise in planning extraordinary destination weddings in Europe, and together, we can make your dream wedding come to life at Villa Ephrussi de Rothschild.
The Enchanting Villa Ephrussi de Rothschild
Perched atop the picturesque Cap Ferrat peninsula, the Villa Ephrussi de Rothschild is a stunning pink palace surrounded by lush gardens and breathtaking views of the Mediterranean Sea. Built by Baroness Béatrice de Rothschild in the early 20th century, this architectural gem offers an exquisite blend of Renaissance and French Riviera styles.
The villa features nine beautiful gardens, each with a unique theme, including a Spanish garden, a Florentine garden, and a Japanese garden. As a wedding photographer, I can't help but imagine the captivating backdrops these gardens would create for our photos.
A Photographer's Dream
The vibrant colours, intricate details, and romantic atmosphere of the Villa Ephrussi de Rothschild make it a photographer's dream. Imagine exchanging vows in the temple of love, surrounded by your closest friends and family, with the sparkling Mediterranean Sea as your backdrop. I'm already envisioning the stunning golden hour portraits we could capture during cocktail hour.
After the ceremony, you can dance the night away under the stars, with the illuminated villa casting a warm glow over your festivities. The combination of natural beauty and timeless elegance makes this venue perfect for creating unforgettable memories.
My Local Partner: Magic Day
As a wedding photographer, I know that planning a destination wedding in France might seem daunting. That's where Magic Day comes in. They're an exceptional planning company with extensive experience in creating magical destination weddings across Europe. Together, we can make your dream wedding a reality.
From coordinating logistics to recommending local vendors, Magic Day will take care of all the details so you can focus on enjoying your special day. Their expertise and passion for creating memorable events will ensure that your wedding at Villa Ephrussi de Rothschild exceeds your wildest expectations.
Let's Make Your Dream Wedding a Reality
So, there you have it, mates! As an Australian wedding photographer, I'm always looking for new adventures and unique venues to shoot. The Villa Ephrussi de Rothschild is undoubtedly at the top of my list. With the help of Magic Day, we can create a bespoke experience that truly reflects your love story.
If you're dreaming of a destination wedding at Villa Ephrussi de Rothschild or any other spectacular location, get in touch. I'd be honoured to capture your love story and create memories that will last a lifetime.
Cheers, and happy planning!