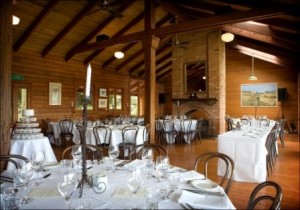 Wellers of Kangaroo Ground is situated against the backdrop of the stunning Yarra Valley and is less than a 40 minute drive from the Melbourne city centre.
Wellers is not just a reception centre, but a unique venue which provides an intimate and inviting environment that can cater for the small through to the larger sit down celebrations.
Choose from one of three private rooms, each with its own character and stunning views.  Marriage ceremonies can also be held on the grounds of Wellers.
In keeping with the spectacular surroundings, menu selections have been created to inspire and delight. The menu is interwoven with the finest ingredients sourced from the Yarra Valley, whilst the wine list promotes the best locally produced wines.
The Wellers staff are enthusiastic and dedicated to providing professional assistance in planning and tailoring your wedding to meet your needs.
Expect lots of special offers and prizes to win as well as FREE entry!
The expo runs from 10am – 4pm at Wellers, Pitmans Corner, 150 Eltham – Yarra Glen Rd, Kangaroo Ground. www.wellers.com.au